Le Brévedent campsite is only 10 minutes from the Cerza wildlife park in Hermival les vaux. We recommend it! It is one of the busiest in France with more than 250,000 visitors each year. What makes its reputation are its 120 claimed species living in semi-freedom in 70 hectares, between the forests and valleys of Normandy.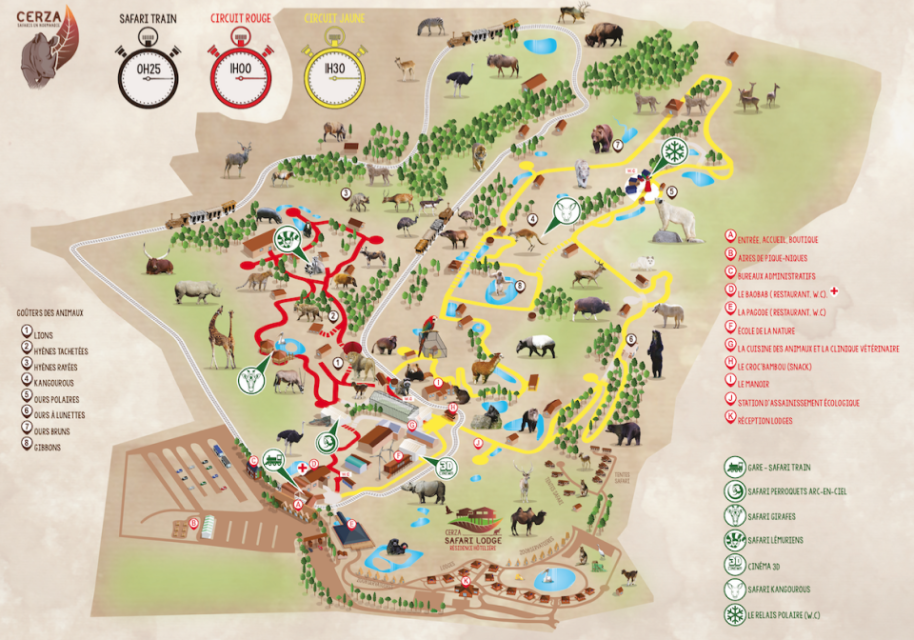 With your children, go and observe these animals along two walking circuits. The red circuit will introduce you to African species, for example giraffes. And on the yellow circuit you find large cats such as white tigers and other animals, such as brown bears or primates. Animals feel good at the Cerza Zoo and breed. In May and January 2019, small polar foxes and three lion cubs were born.
You can spend the whole day in the park as there are so many animations. Take your picnic with you for lunch, before heading out for a trip on the safari train to take a closer look at the animals. Go to the tropical reserve, then take part in the giraffe or lemur feeding. Children also love to feed the goats and ponies at the mini-farm!
You can book your tickets there or now by clicking here