Our beautiful Normand coasts! The "Falaises des Vaches Noires" or Black Cow Cliffs in Villers sur Mer, located 35 minutes from Le Brévedent, is a conservation area and protected site. The cliffs are rich in geological and paleontological history. If you search well, you may find a fossil dating back to at least the Jurassic era. A beautiful souvenir to take home! Living animals can also be found in the area, such as green woodpeckers or water hens.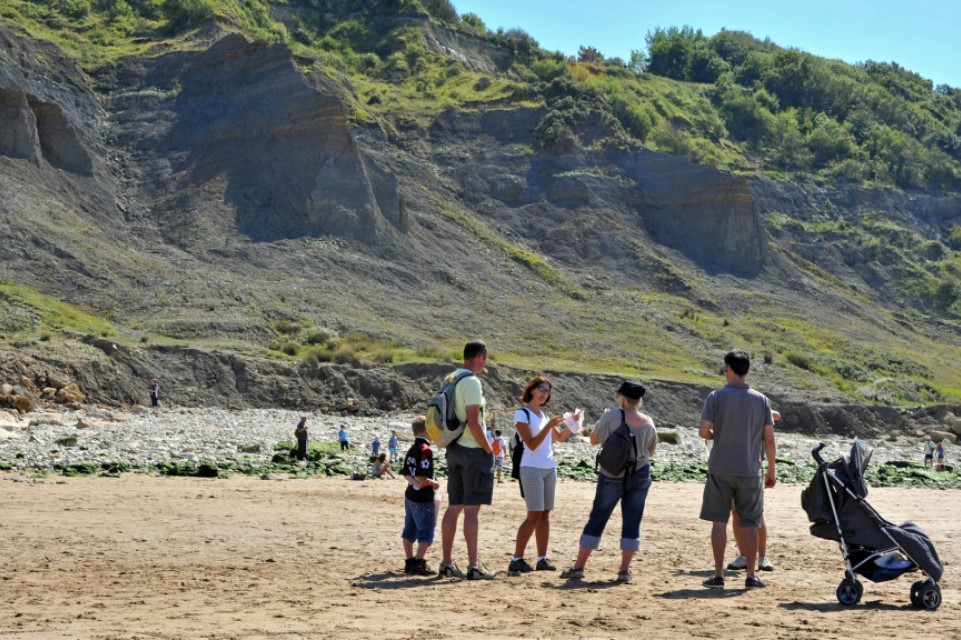 Being by the sea, at low tide you can enjoy a 5 km walk along the beach with your feet in the water or up high on the cliffs themselves to take in breathtaking landscapes. Above your heads, paragliders often land, having admired this landscape from the sky. If you want to find out more about these cliffs, the Villers sur Mer tourist office offers a guided tour that will take you will give all the information and history the history about the "Vaches Noires"
We invite you to come and ask us which route to take before you leave, as we would be delighted to show you small Norman villages to pass through on your way there.
Continue your visit of the flowery coast with the seaside resort of Villers sur mer.  It is located at the feet of the "vaches noires" cleaves, which makes the dinosaur its emblem. Its long sandy beach is the ideal place for a walk in the water with the family. Just like the typical Augeronne architecture of its city center, which will immerse you in the Norman culture. Not far from the beach, we recommend the museum of paleontology, the paleospace Odyssey, dedicated to fossil discoveries in Normandy and the history of Villers sur mer.