Le Brévedent campsite is only 10 minutes away from Cerza zoo located in Hermival les Vaux. We recommend it! It is one of the most visited parks in France with more than 250 000 visitors each year. What makes its reputation are its 120 different animal species living in semi-freedom in a 70 hectare park, nestled among the forests and valleys of Normandy.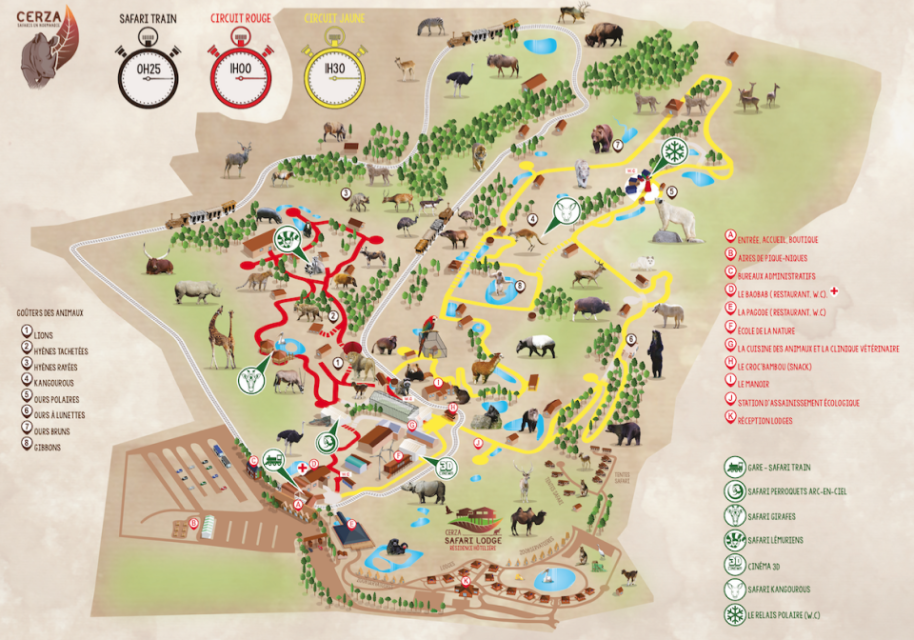 With your children, you can observe these animals along two different walking tours. The red circuit will introduce you to African species, like the giraffes for example. And on the yellow circuit you will find the big cats such as white tigers and other animals like brown bears and primates. The animals are happy at Cerza and reproduce well. In May and January 2019 little polar foxes and three lion cubs were born.
You can easily spend the whole day at the park as there are different animations. Consider bringing your picnic for lunch and enjoy it before leaving for an excursion aboard the safari-train and take an even closer look at the animals. You can also visit the tropical reserve, then participate in the giraffes' or lemurs' snack time. Of course, kids will also love to feed the goats and ponies at the mini-farm!
You can reserve your tickets on site or now, here