Rent a Nautilhome mobile home in Normandy at a campsite near Deauville.
Discover all the comforts of a 2 bedroom Nautilhome mobile home, sleeping 4 to 6 people, and book yours at the Le Brévedent campsite for a night, a weekend or a week.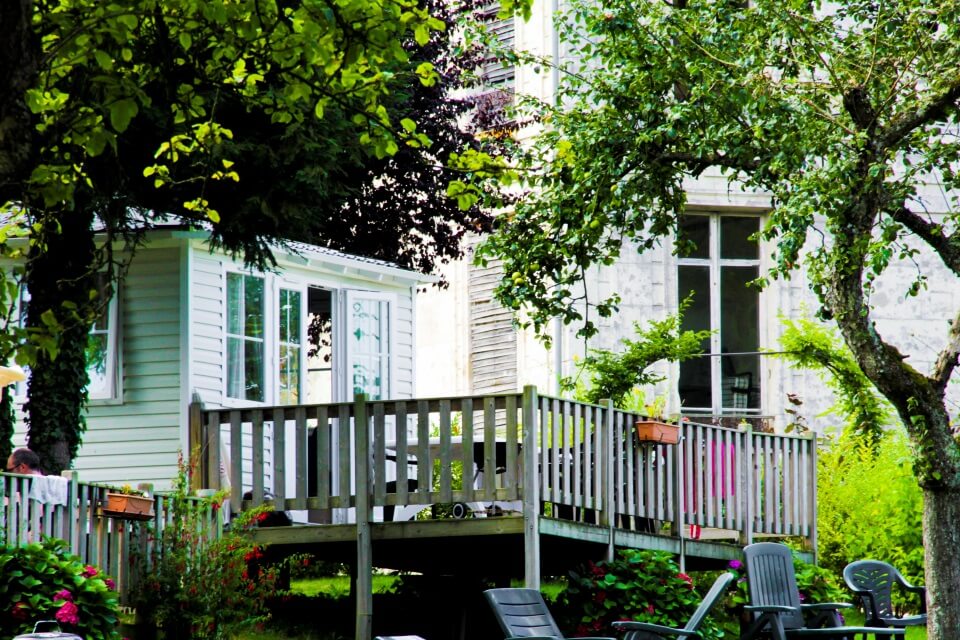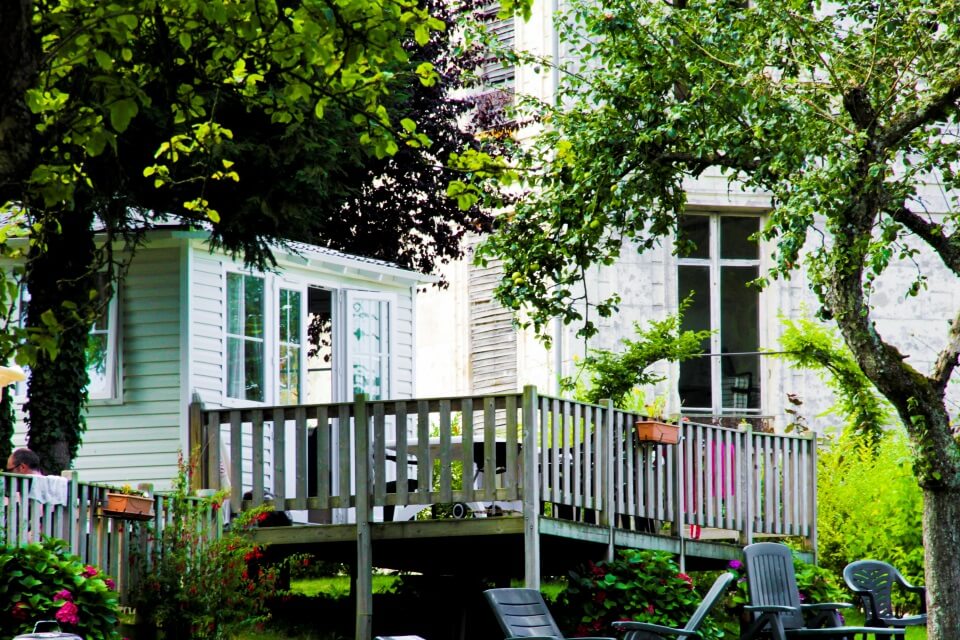 Comfort Mobile Home : 4/6 person – 25 m²
Just 3 hours from the port of Calais and 30 mins from the ports of Le Havre and Ouistreham, the Le Brévedent campsite is the best place in Normandy to spend a weekend with friends or a family holiday in the great outdoors with all the comforts you could want!
Le Brévedent is a breath of fresh air… The panoramic living room is stylish and bright and the sofa can easily be converted into a double bed. Nautilhome mobile homes are designed to make the best use of the space available. Good use of storage makes the fitted kitchen practical and aesthetically pleasing. The 2 bedrooms are equipped with a wardrobe. There's a shower room and separate toilet. The space and excellent soundproofing allow you to spend time with family or friends.
There are several holiday rental packages on offer. Add sheets, towels, a baby kit or a full fridge for peace of mind on arrival.
The environmentally friendly cleaning products and 100% natural, home-made washing-up liquid you'll find in your accommodations aren't added extras – they're included in the price.
Once you've settled in, admire your surroundings. Your holiday setting includes the orchard, the lake, the forest, the manor and the pool.
The services offered at the Le Brévedent campsite will make life easy for you, so you can stay put if you like. There's a grocery shop where a baker delivers pastries and fresh bread every morning, a restaurant and take-away, a bar and much more.
You can also enjoy swimming in the heated pool, fishing, canoeing, cycling, ping-pong, mini-golf, hiking and many other activities. And of course not forgetting the numerous activities and workshops organised in high season that children and adults alike will enjoy.
Facilities