The landing beaches between Ouistreham and Sainte Marie du Mont, 80 kilometres long, have become a symbol of peace in the world. Natural sites, museums and cemeteries are testimonies of the Battle of Normandy.
Here is our D-Day and discovery of the Battle of Normandy selection. You can create your itinerary according to your desires and the age of your family members, however, all places to visit are accessible to families!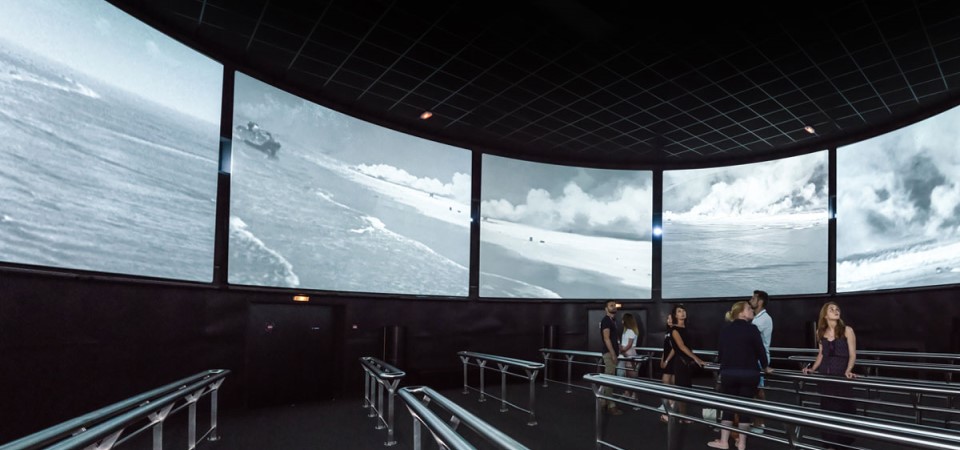 Arromanche 360° – Circular cinema
Unpublished images on 9 screens that retrace the 100 days of the Battle of Normandy. A film honouring soldiers of all nationalities as well as civilians. A technical and artistic feat.
The Arromanches Landing Museum
Presentation of the different phases of the landing (3D animations, animated models, films and archives)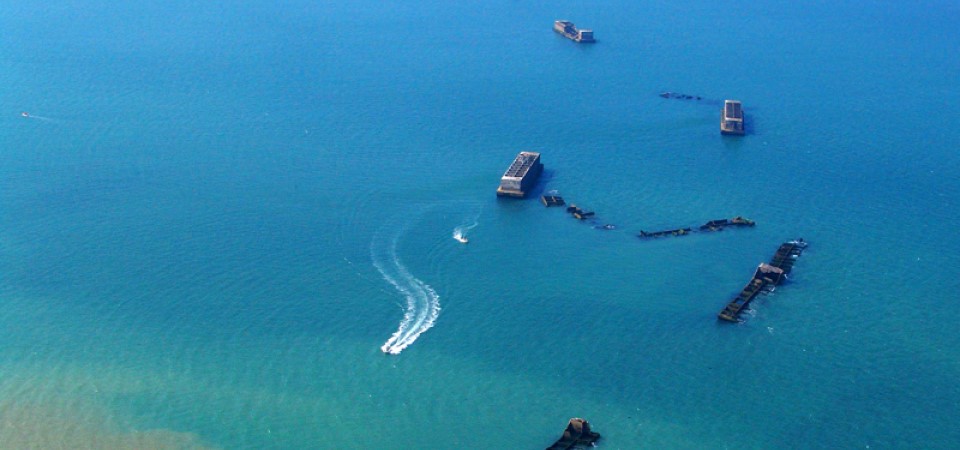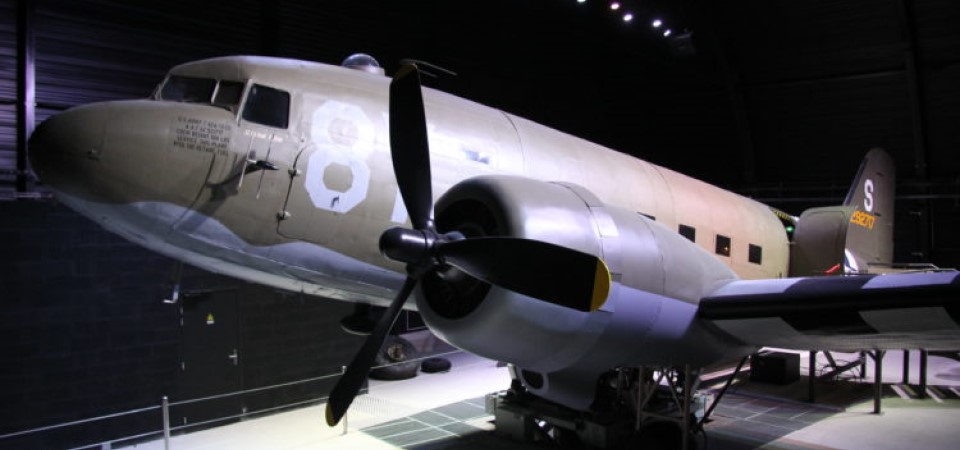 D-Day experience
If you're wondering what a flight over the English Channel looks like during the Great Battle, this museum allows you to make the crossing in the cabin of a real C-47 airplane dating from 1943. A 4D immersion unique in the world, the smells of hot oil, the vibrations, and the engine roars guarantee you the sensations of a unique experience.
Juno Beach Centre (Recommended for families!)
Juno Beach is the only Canadian museum on the D-Day beaches. The museum presents Canada's war effort during the Second World War. It is located in the middle of the Anglo-Canadian sector, a stone's throw from the beach.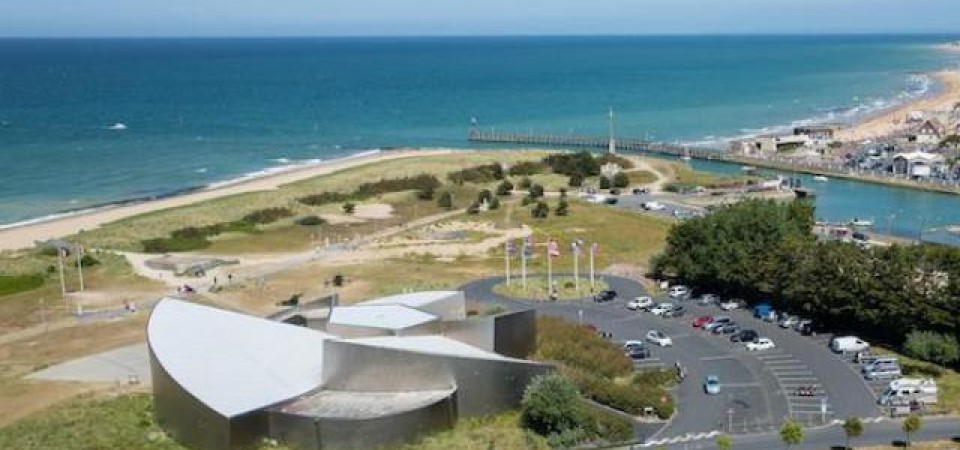 Pegasus Memorial Museum
The museum traces the arrival of the first liberators of the 6th British Airborne Division on Norman soil during the night of June 5-6, 1944. Projections, documents and vintage objects and in the park, the famous Pegasus Bridge!
Caen Memorial
The Caen Memorial is the must-see museum of the Battle of Normandy. The story traced from the rise of the Fascist era to the end of the Cold War. Audio Guides available and possibility of guided tour.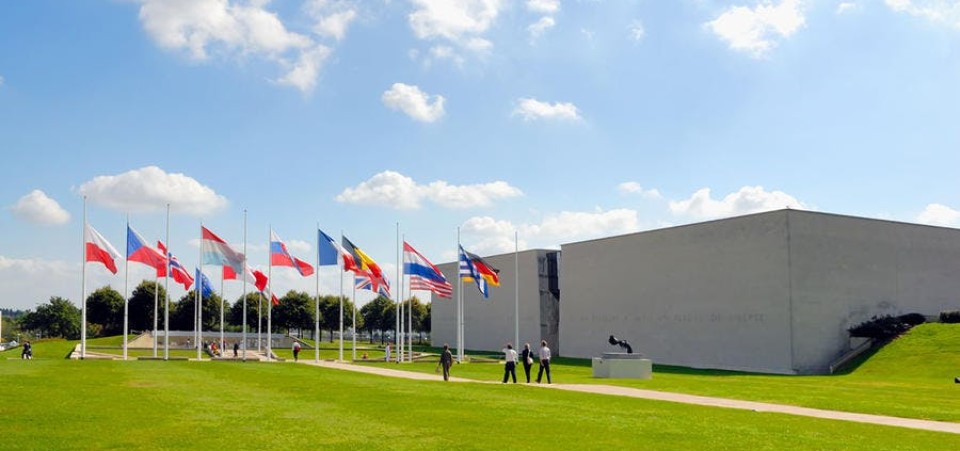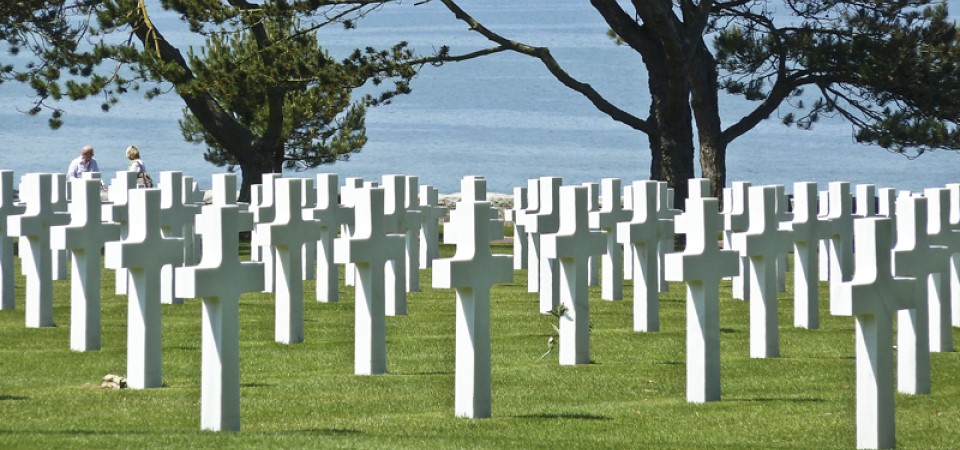 Colleville-sur-mer American Cemetery
The American cemetery is located on the cliff overlooking Omaha beach. It is a high place full of emotion, very well located and very well maintained. 9380 crosses facing west, the native land.
Pointe du Hoc
Pointe du Hoc, a must-see place to visit on the landing beaches. The "Pointe du Hoc" application is available to guide you during your visit.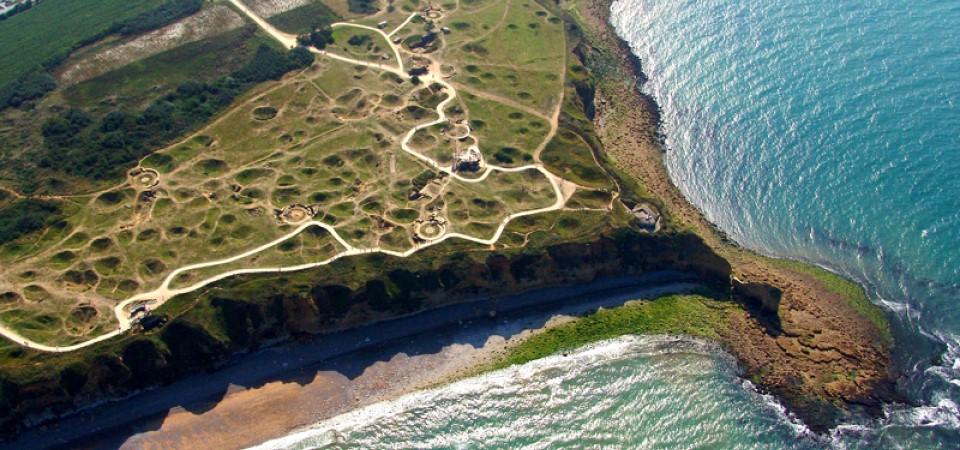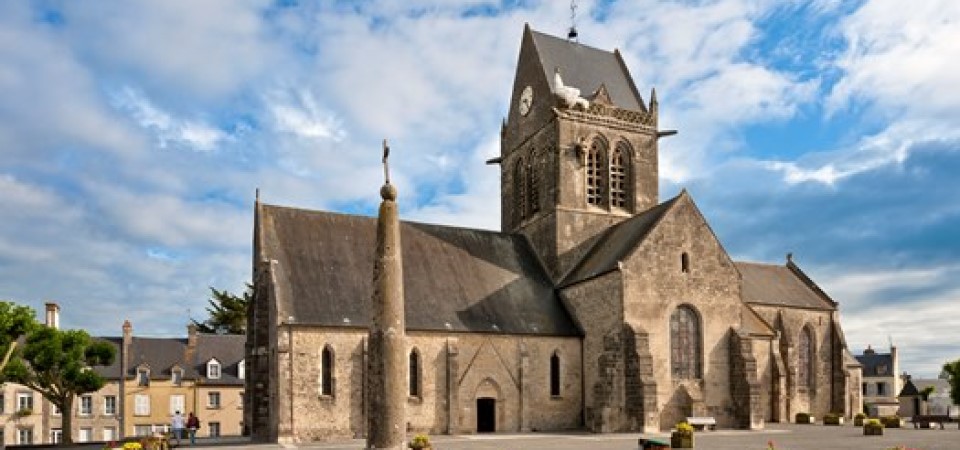 Sainte-Mère-Eglise
On the night of June 5-6, 1944, many paratroopers fell from the sky on the village and the surroundings of Sainte-Mère-Eglise.