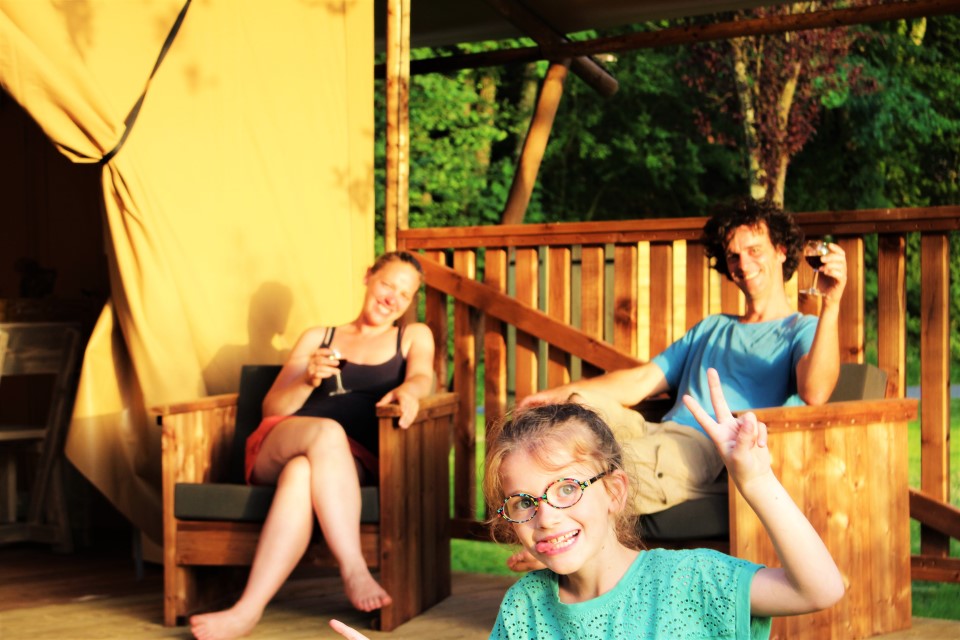 In the last week of June, our new Woody Chalets Toilés, the Premiums were available.  We really wanted to spend a night in these unusual accommodations, so we took a few things… And sped to the lake!
We made ourselves at home, and even invited Nicole to have a drink… On the Chalet's super duper WEBER barbecue, Raphaël prepared a beef rib from the Breuil en Auge butcher shop. Les Eleveurs du Pays d'Auge, we will speak about them again another time…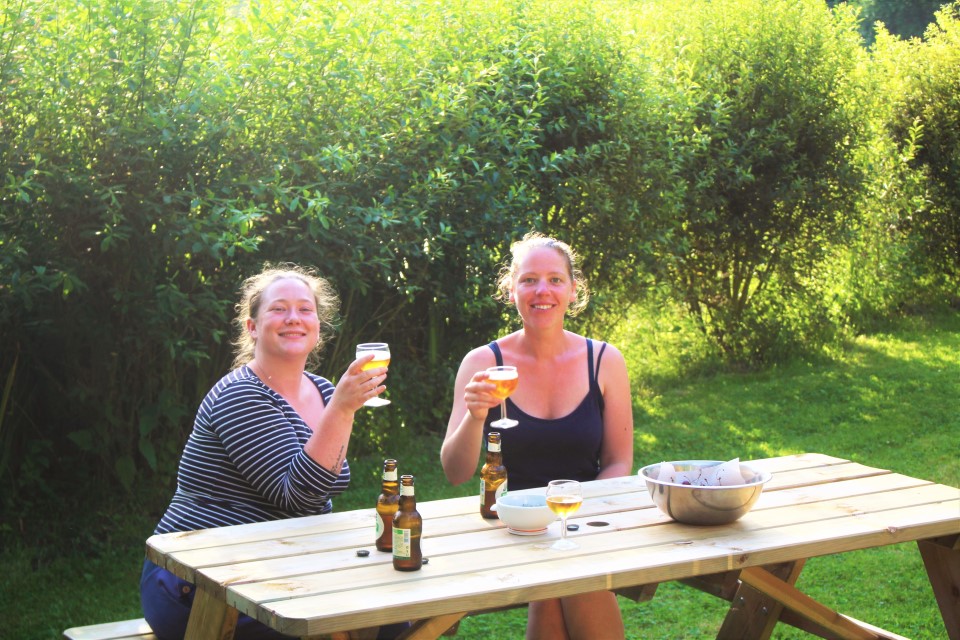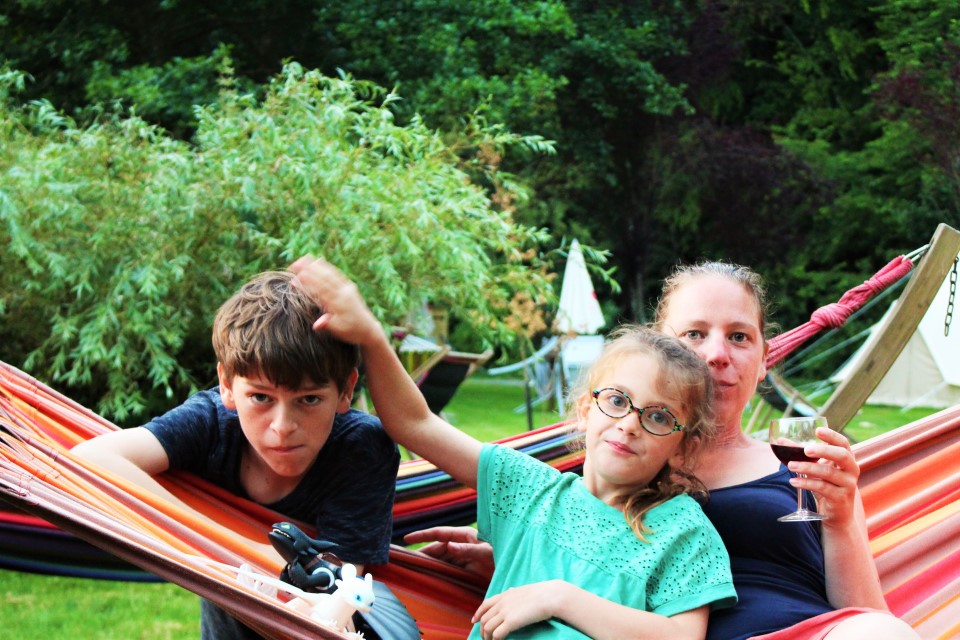 We took the time to play a game of 7 families, on the terrace with the children. Then we also tried the hammocks of the Lodge tents next door (which were free of course)…
The night in this luxury accommodation, yes, it can be said, was excellent. The bedding is super, for everyone, Simon slept in the cabin bed, he loved it… And Eva moved in with us, 3 in the big bed? It is comfortable!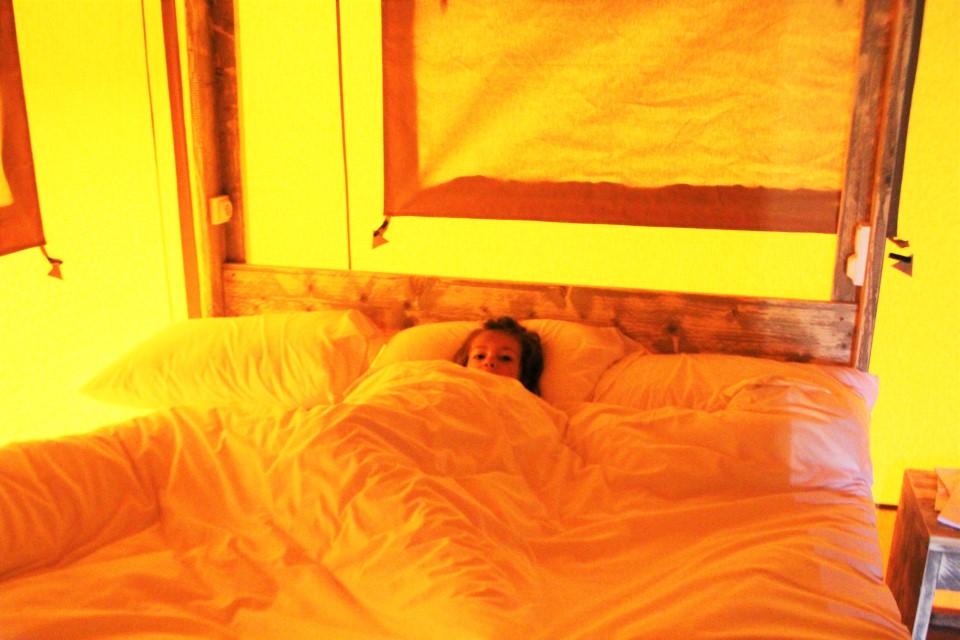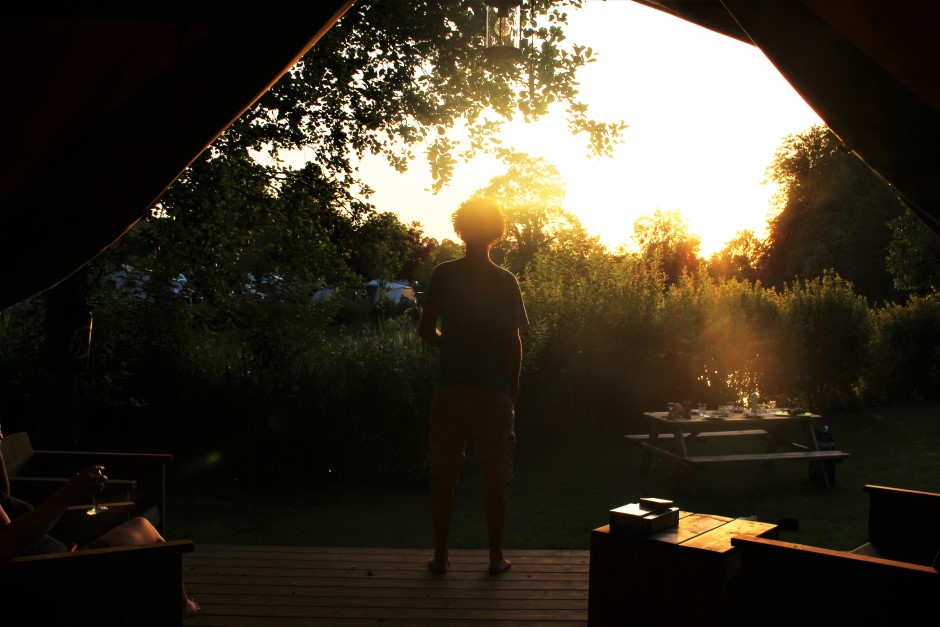 As a result, in the morning when it was necessary to return to normal life…..
Well, we found that the Woody Chalet holiday was too short!
Jess
In the Woody Premium Canvas Chalets:
What we liked:
the space.

the shower-room.

the comfort
What we missed :
The view of the lake, the small hedge had become too big,but we have now cleaned it up …

A decent knife and this is also sorted!