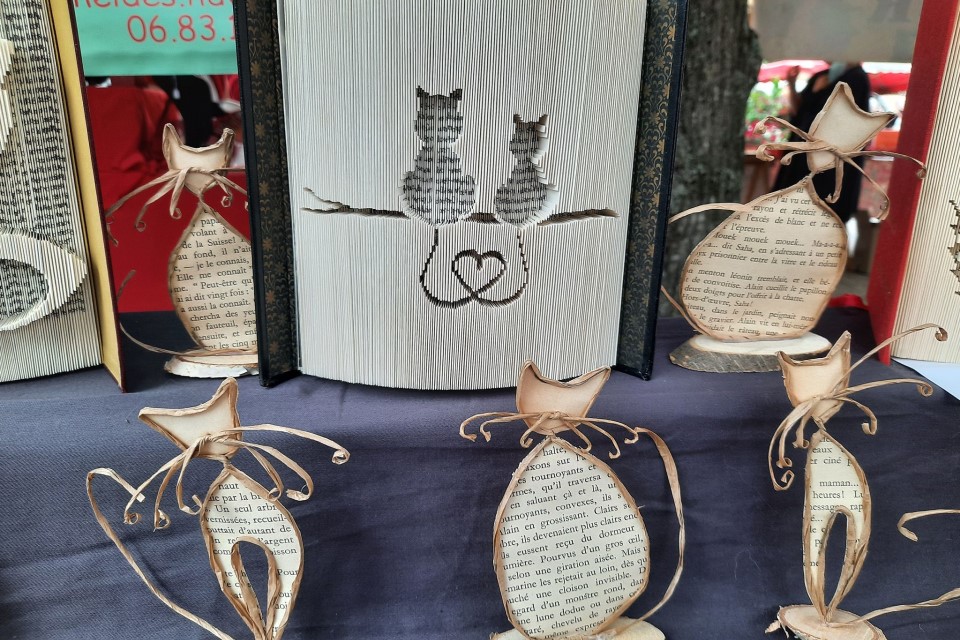 Hélène Desmoulin, a Norman artist, created her company in 2013. At the beginning, she created cards and table decor for birthdays, weddings and birth announcements. But as she has no cutting machine, 3D printer or computer program, Hélène makes everything by hand with her little scalpel, impossible to compete with the internet.
One day, furious to see how many books are destroyed, she decides to save them by recycling them. Hélène therefore starts by some basic folding, like hedgehogs, houses and spinning-tops using paperbacks.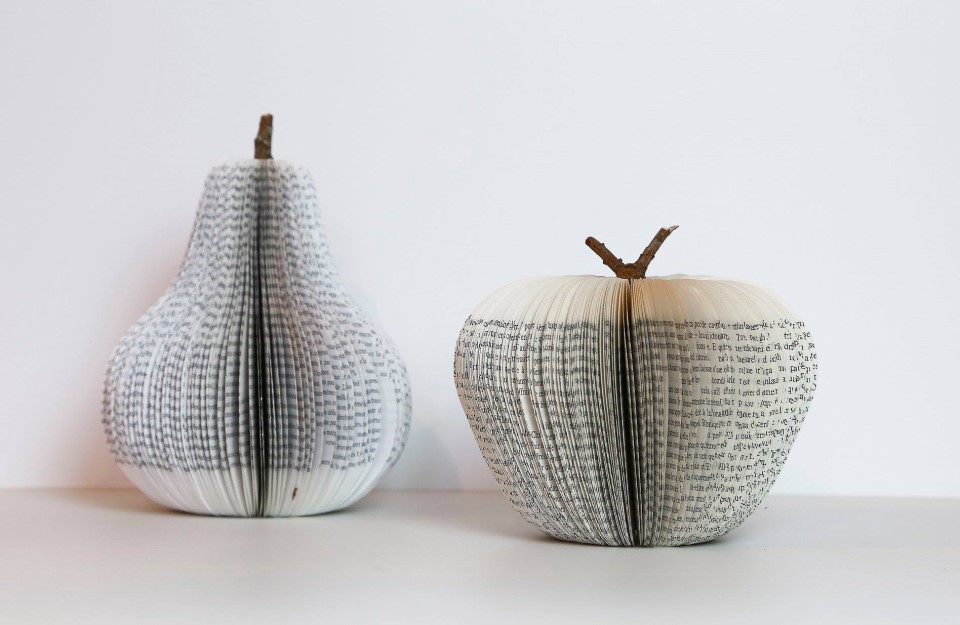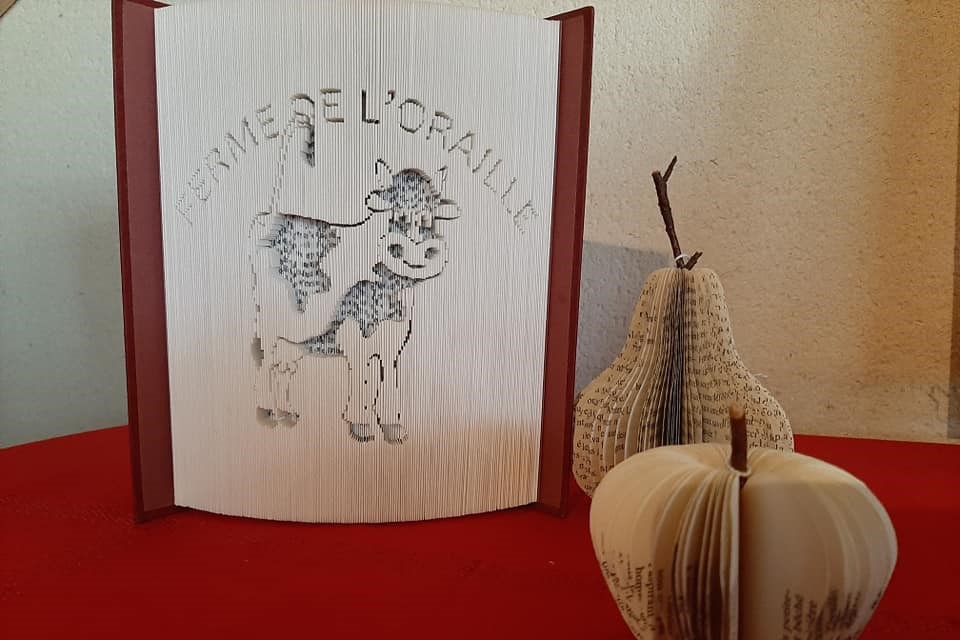 Using hardcover books, she folds the pages to create a word, a name or a silhouette of an object but it's a bit too easy…
Hélène Desmoulin is a passionate artist!
The creator invents her own book sculpting technique that consists of cutting and folding the pages one by one to create a detailed image, all while respecting the book: it stays whole and can still be read.